Have You Heard the Story of How Jungle Java Came to Be?
Jungle Java opened its doors in Canton, Michigan in July of 2003. We opened our second corporate store in Farmington Hills, MI in December of 2006 and then opened our first franchise store in Ann Arbor, MI in April of 2007. Clinton Township came about shortly after. And so it began...
The idea came from a mom of three herself, who spent a period of time in England with her husband and two boys when they were young. Some of her British friends would meet at a place where there was a large, indoor climbing structure and enjoy a cup of coffee while the kids played. Wouldn't that work well back in the States?
What better place to take your children, a place designed for your kids and you! While the founders were 100% committed to embarking on this journey, they wanted to team up with partners who were as enthusiastic and passionate about their vision as they were. They eventually partnered up with close friends, who understood the vision. Now, Jungle Java is proud to offer a great place for moms, dads, grandparents, and friends to enjoy with their children.
---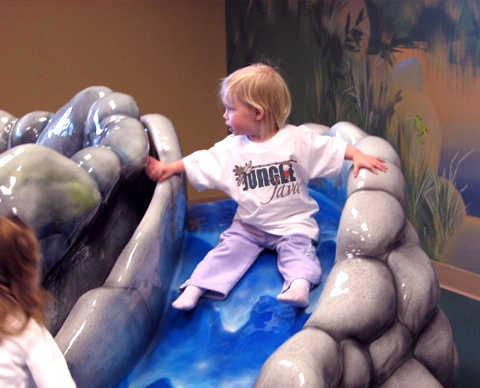 What's at the Core of the Jungle?
Jungle Java isn't your typical children's play center.
Too many others are chock full of greasy food and coin-operated games. Jungle Java is not. Instead, we are based on providing families with healthy food options and active play. We believe that there's more to a birthday party or family outing than the chaos of blinking lights, clinking coins, and loud characters dancing all around. Jungle Java was designed with both kids and parents in mind. Parents can enjoy sitting on a comfy leather sofa, listening to soft music, and sipping a premium latte, while their kids enjoy active play in our huge indoor play structures.
---
We provide families with:
Physical development and exercise through active play
Motor skill development through active play
Relaxation time for parents and caregivers
Healthy food choices for the whole family
An extra-clean environment for children to play in
A safe place to have fun
Thank you all for enjoying our vision with us. We hope you enjoy your experience as much as your children do!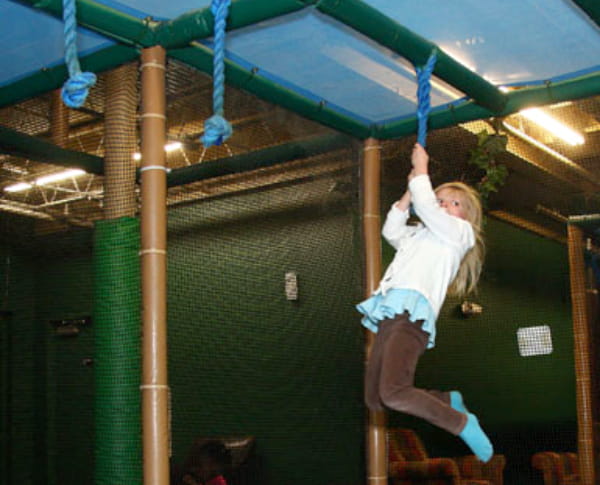 The Dos and Don'ts of the Jungle
DO:
Bring your energy to play
Wear comfortable clothes
Check out our delicious cafe
DON'T:
Play rough
Forget to wear socks
Bring in outside food